Bio Nova P 20 1 Liter
Sale price

$29.00
Regular price
(/)
Estimated Shipping Widget will be displayed here! (with custom color)
---
Characteristics of P 20 phosphorus fertilizer
Phosphorus stimulates root activity, the formation of cell membranes and the flowering of plants. It is the basic element in the construction of DNA with a high energy potential in the form of ATP and ADP. Phosphorus promotes sugar metabolism and the formation of enzymes.
P 20 from Bio Nova will have a very fast action on the reinforcement of root activity and flowering. NPK: 3-20-0
The highest concentration of phosphorus in a plants in development is found in roots, stumps and vascular tissue.
It acts in case of deep deficiency. It is essential for the metabolism of carbohydrates, the formation of cell membranes and the flowering impulse.
P 20 will be absorbed very quickly by plants.
It is free of chlorides.
A dose of 1:1000 increases the total amount of P by 3.5 mmol.
Growth and phosphorus
It is the essential element for all living organisms. It is present in the formation of cells and the transmission of energy. It is a component of cell membranes, DNA, enzymes and some proteins.
In young plants, phosphates are essential because 3/4 of the total absorption of phosphorus occurs before the young plant has reached a quarter of its life cycle. Growth stagnation and the first characteristic of a lack of phosphorus.
A phosphorus deficiency in a fast-growing plant results in poor development, purplish and black petioles, necrosis and a deformation curling leaves.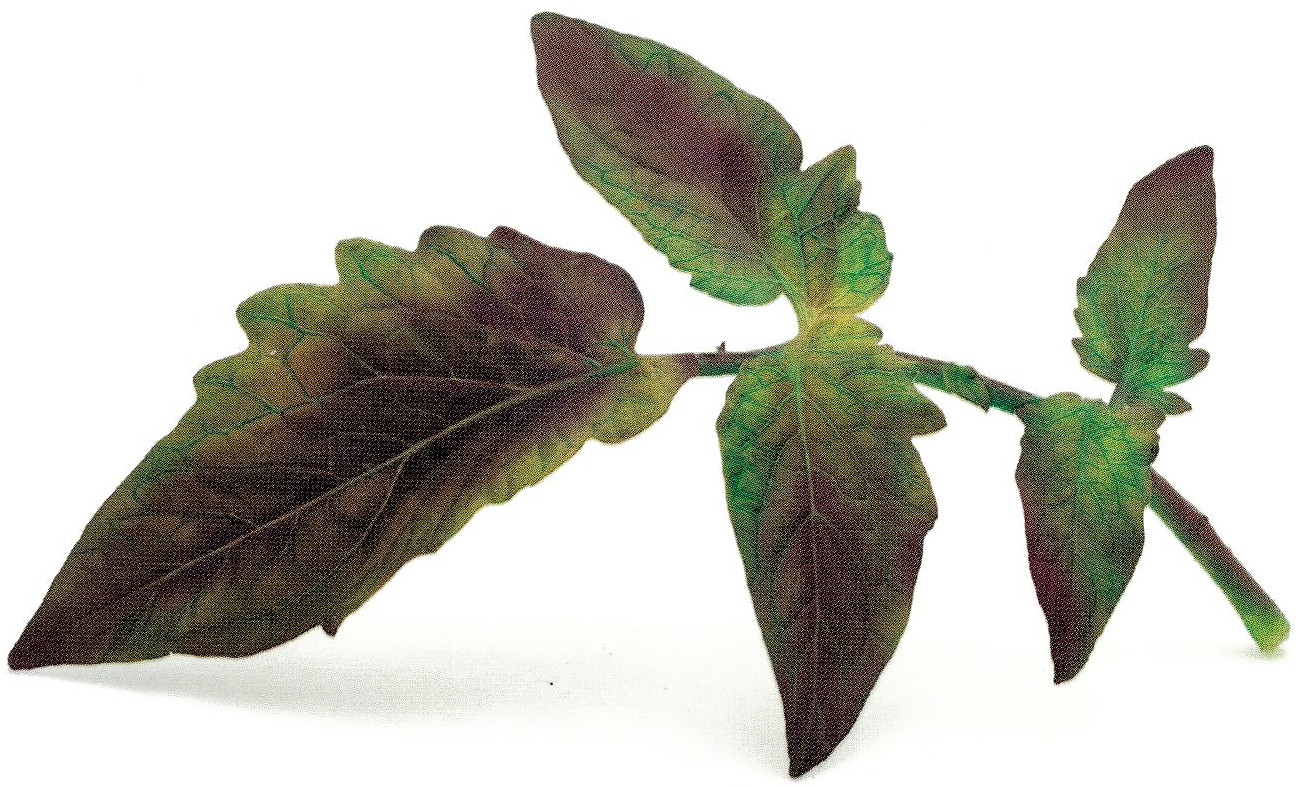 Deformation and fall of leaves
Longitudinal growth and development of side shoots are inhibited.
At about 2 to 3 weeks, purplish, black, and necrotic spots appear in the center of mature leaves, and older ones become deformed.
This necrosis will reach the stem, the dead leaves wrinkle, an ocher / purplish color appears and the leaves fall.
Flowering will be complete but the flowers will remain very small.
Bio Nova P 20 1 Liter
Sale price

$29.00
Regular price
Choose options
Sale price

$29.00
Regular price
(/)
Estimated Shipping Widget will be displayed here! (with custom color)
---
View details